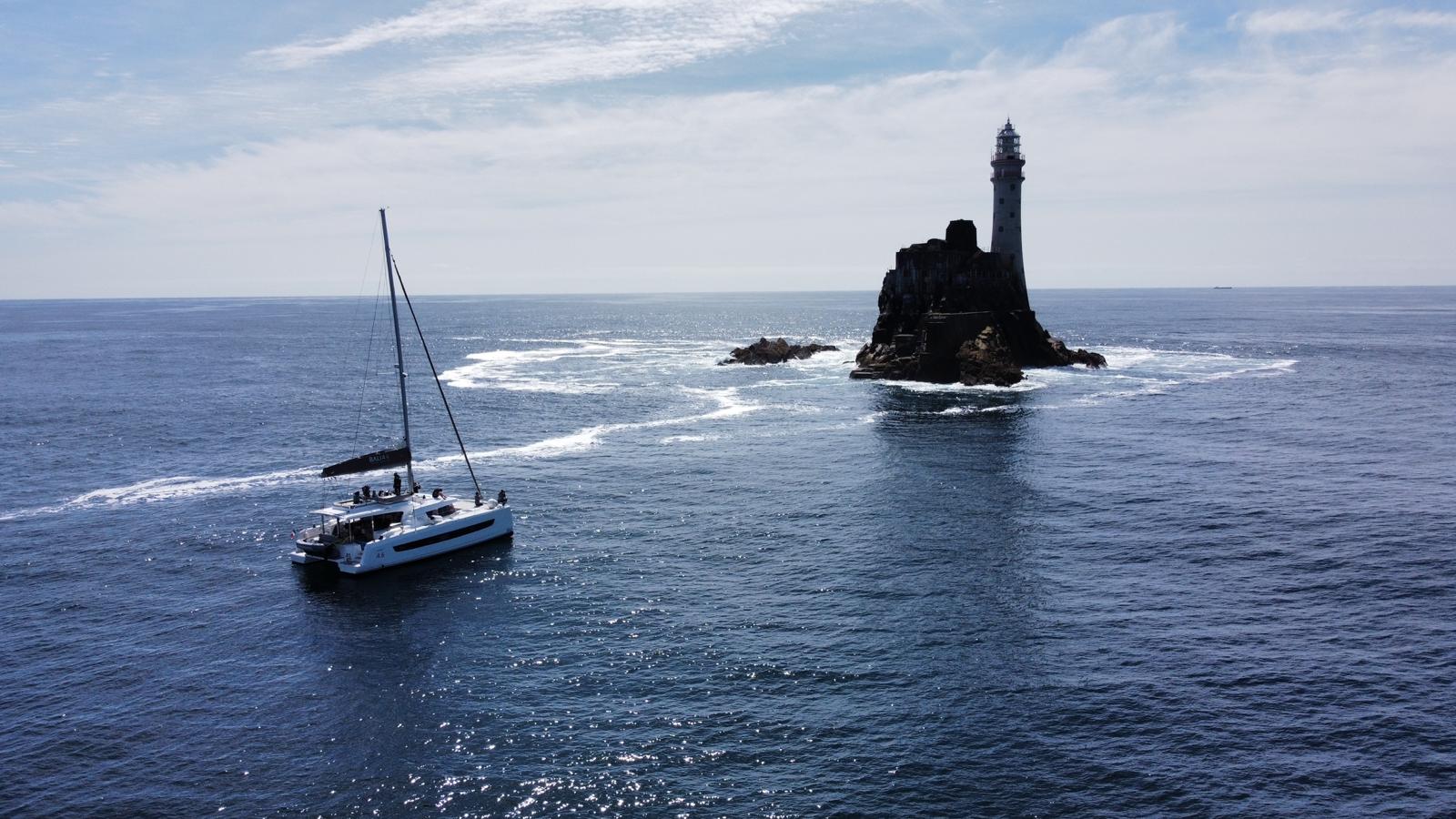 Sailing & Boat Trips
Day Trips
Take a day sailing aboard Inishbeg our luxury 50-foot yacht through the islands of West Cork or sail around the Fastnet rock.
Guaranteed sheltered water with magnificent scenery and wildlife. Day trips include lunch on board, while half-day cruises include tea/coffee and snacks. Operating all year round and licenced by the Department of Transport for up to 12 guests plus crew. You can book the boat exclusively for Hen parties, Stag parties, Staff outings or any special occasion. We also cater for weekends or longer on board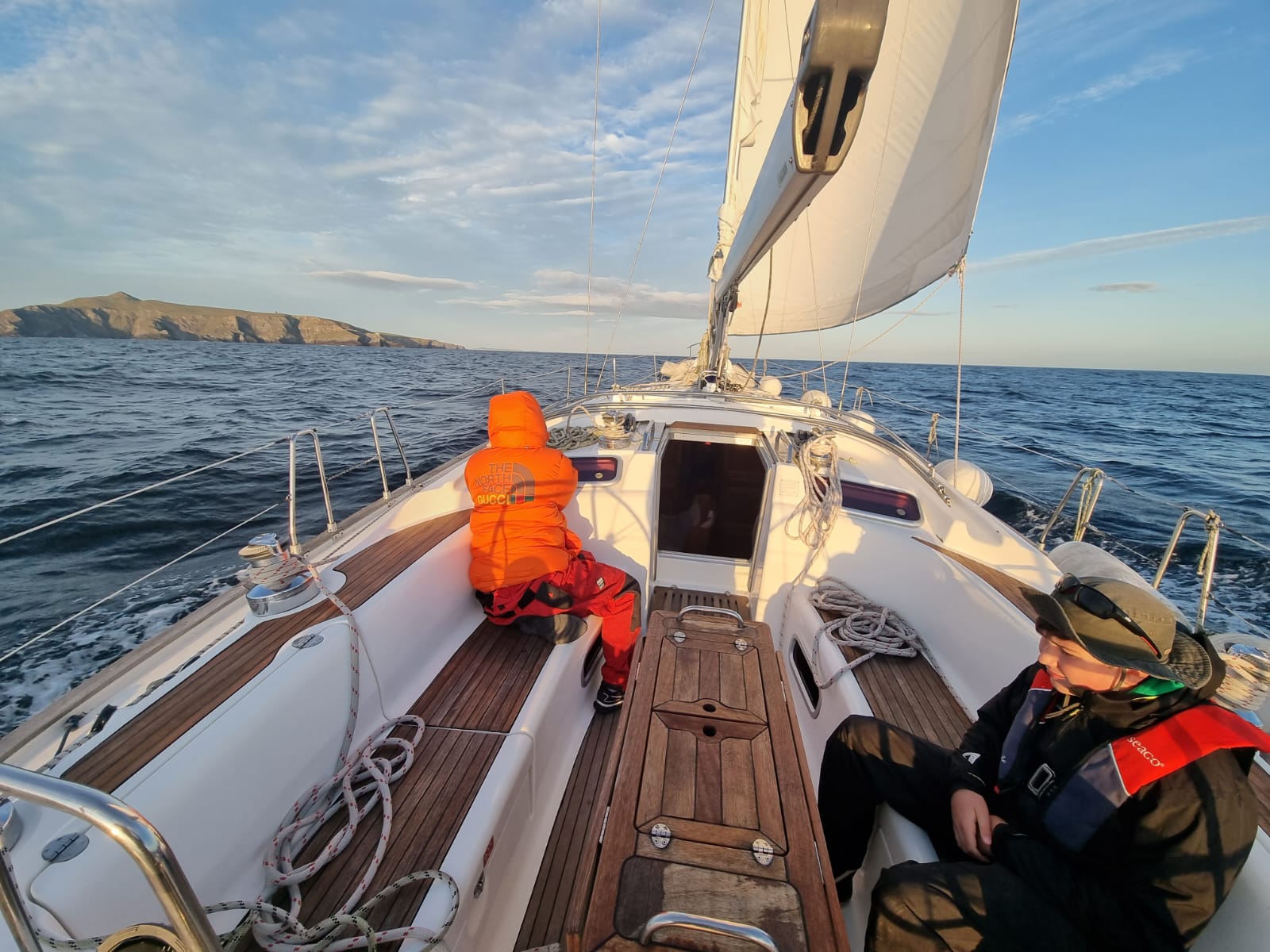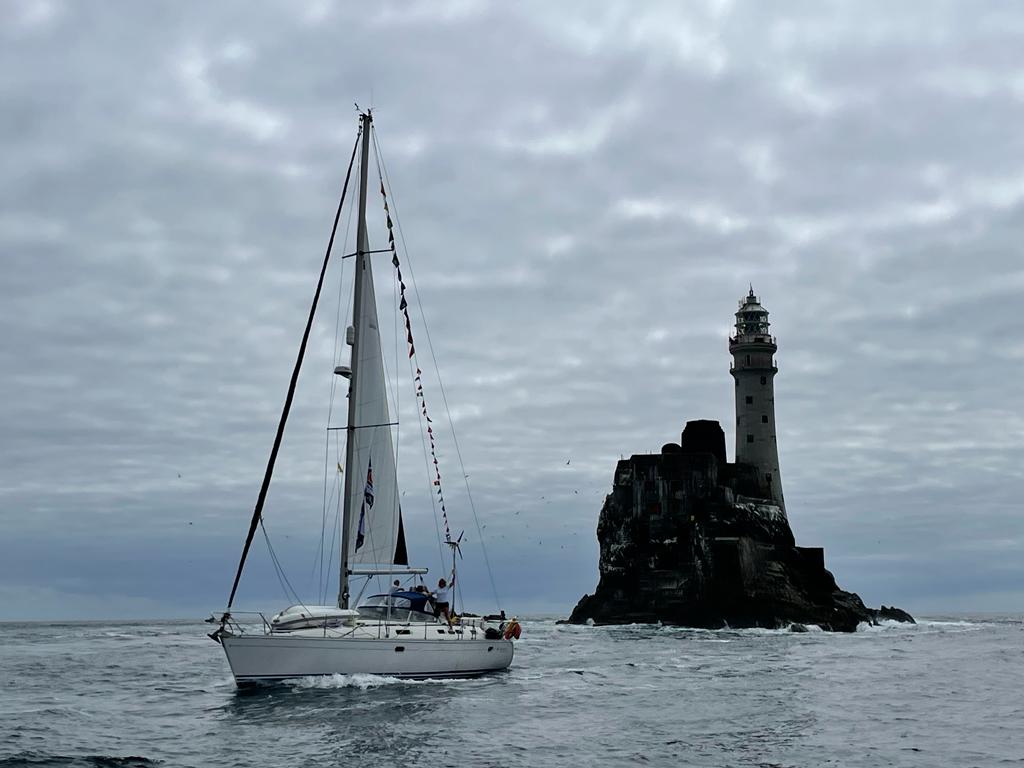 More Information
Skipper and hostess, fuel, and refreshments included. If you have sailed before we let you sail the boat, we just do the navigating. If it is your first time sailing we show you how to steer the boat and work the winches. Usually, after a day sailing you will be able to helm, trim the sails, tack and gybe. We guarantee no seasickness when sailing among the islands as the water is always sheltered.
FAQ's
Where can I go on a sailing trip with your company?
Our company offers sailing trips around the West Cork coastline and Fastnet Rock Lighthouse.
Are your sailing trips guided?
Yes, our sailing trips are led by experienced and knowledgeable guides who will ensure your safety and provide information about the destinations.
Can I rent a boat without a skipper?
No, you can't.
Is safety equipment provided on sailing trips?
All safety equipment is provided and life jackets are provided while on board.
What type of boats do you have available?
We have sailboats available, Bavaria 50 Cruiser Inishbeg and Beneteau Oceanis 43 Section – 4 Cabin Inishleigh.
How long are the sailing trips?
The duration of our sailing trips can vary. We offer trips ranging from a few days to several weeks, depending on the destination and itinerary.
Do I need any prior sailing experience to join a trip?
No prior sailing experience is necessary. We cater to all levels of experience, from beginners to experienced sailors. Our guides will provide any necessary training.
What should I bring on a sailing trip?
It is recommended to bring items such as sunscreen, a hat, sunglasses, comfortable clothing, swimwear, and a waterproof jacket. Don't forget any personal items you may need.
Can I bring my own food and drinks on the trip?
Yes, you are welcome to bring your own food and drinks. However, we also provide light refreshments on board.
How can I book a sailing trip?
You can book our services through our website or by contacting our team via the contact form on our site or give us a call on +353 86 241 2855. We will be happy to assist you in selecting the right experience or course and guide you through the booking process.
What is your cancelation policy?
– Cancellation made more than 30 days prior to the scheduled activity: Full refund.

– Cancellation made between 15 and 30 days prior to the scheduled activity: 50% refund.

– Cancellation made less than 15 days prior to the scheduled activity: No refund.

– In case of bad weather or unforeseen circumstances, the company reserves the right to cancel or reschedule the activity. In such cases, participants will be offered the option to reschedule or receive a full refund.
Take a Step Closer to Your Next Adventure
Experience the Wondrous Deep Sea with Us