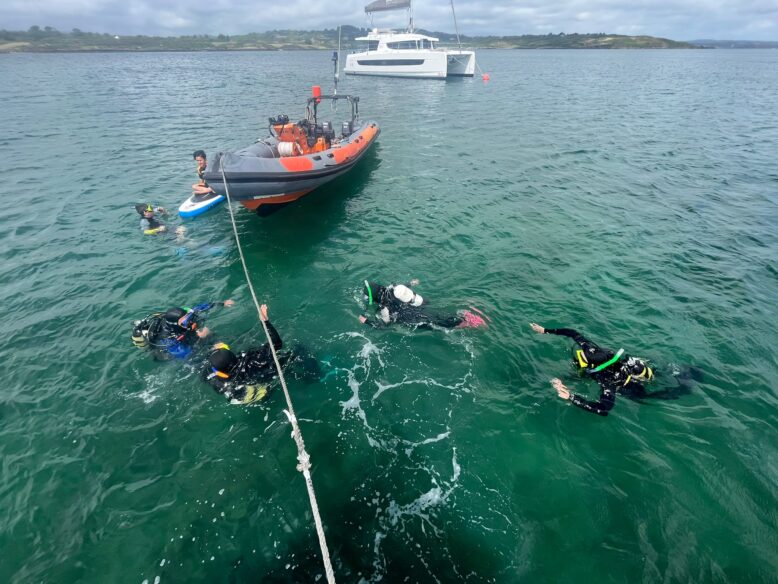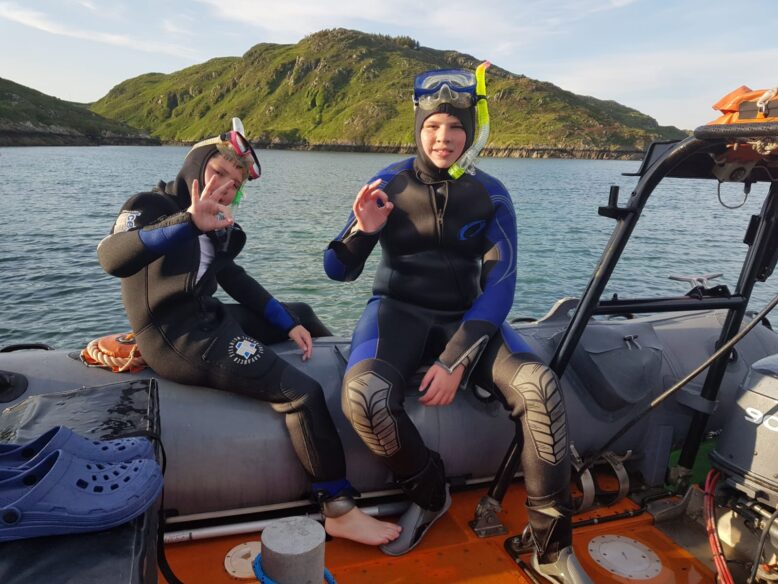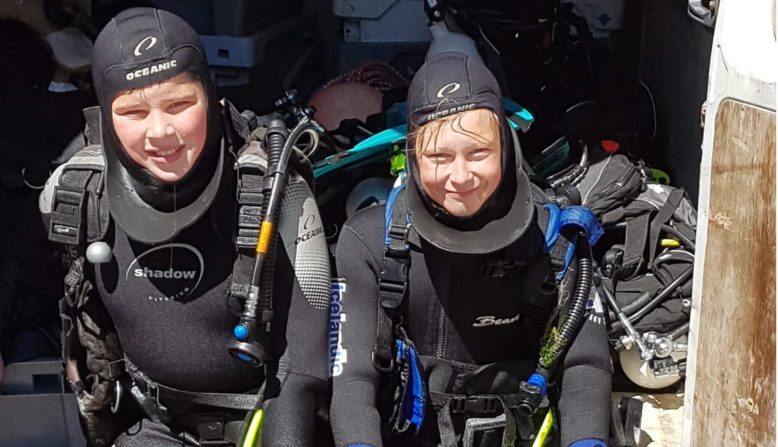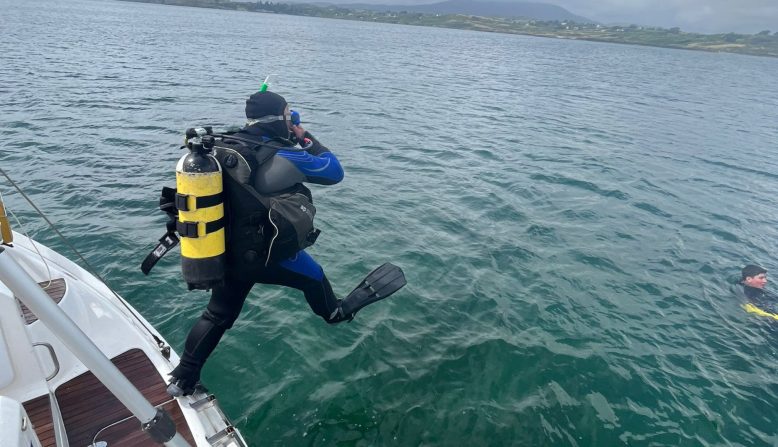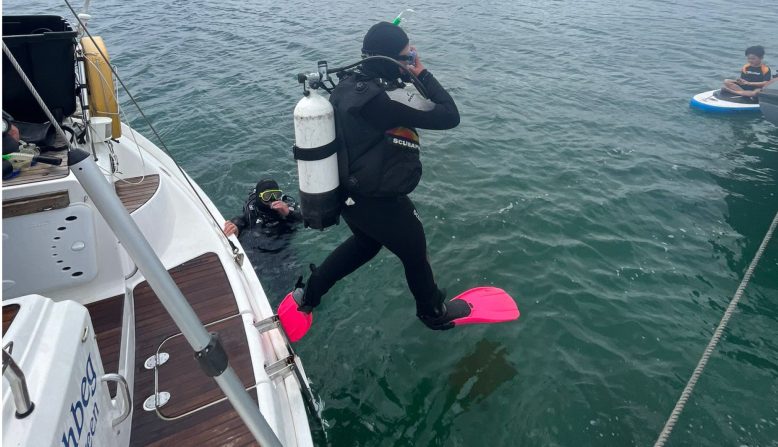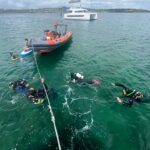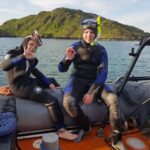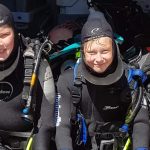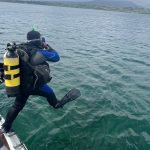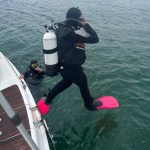 Booking Summary
Age: 16 Years
Prices from : €95
Duration: 3 - 4 hrs
No of People: 4
Available Days: Mon-Sat
Refreshments: Not Provided
Spare Clothes: Yes
Equipment and Safety gear: Provided
We have dive sites for all levels of experience, Baltimore and the surrounding islands have many Islands in the area we operate and with a long history of merchant shipping on our doorstep, we have a busy shipping lane to the south of the area, which led to an abundance of shipwrecks from the two world wars. Our marine life is of abundance, due to the proximity to the gulf stream current, with waring good visibility and marine life, our coast is a hidden gem and unknown to many.
Learn to dive in one of the many coves and inlets that we offer in turquoise waters, we offer Discover Scuba Diving Courses for beginners, Refresher training, Certify and do a Scuba diver course, Progress to the Open Water certification course. Advanced and speciality courses available on request.
PADI Certifications
Your First Scuba Diving Certification
After Open Water Diver – What's Next
Advanced Open Water Diver
Take a Scuba Refresher Program
PADI Specialty Courses
Rescue Diver
Master Scuba Diver
Divemaster
More Information
Discover Scuba Diving
Come and see what it's like before committing to any of our PADI Dive courses. Dive in the comfort of our 2.4 Metre heated swimming pool in the NAC Blanchardstown, Dublin 15 any Monday evening from 7.30pm to 10.30pm.
Discover Scuba Diving Session
€60
Open Water Diver/Scuba Diver
Get your scuba diving certification with the PADI Open Water Diver or Scuba Diver course – the Open Water Course is the world's most popular and widely recognised scuba certifying course. This course certifies you to dive to 12M with a PADI Professional and the Open Water Course certifies you to 18M and to dive with any other certified Diver.
PADI Open Water Course
€650
PADI Scuba Diver Course
€430
Our primary focus
Safety first
Safety is our primary focus. All our boats are equipped with life jackets, life rings, and other safety equipment. Our staff is trained in primary & secondary care skills, enabling them to respond to any type of emergency. Safety is our primary focus.
Our staff is trained in primary & secondary care skills, enabling them to respond to any type of emergency. Safety is our primary focus. All our boats are equipped with life jackets, life rings, and other safety equipment. Our staff is trained in primary & secondary care skills.
FAQ's
Where can I go on a sailing trip with your company?
Our company offers sailing trips around the West Cork coastline and Fastnet Rock Lighthouse.
Are your sailing trips guided?
Yes, our sailing trips are led by experienced and knowledgeable guides who will ensure your safety and provide information about the destinations.
Can I rent a boat without a skipper?
What type of boats do you have available?
We have sailboats available, Bavaria 50 Cruiser Inishbeg and Beneteau Oceanis 43 Section – 4 Cabin Inishleigh.

How long are the sailing trips?
The duration of our sailing trips can vary. We offer trips ranging from a few days to several weeks, depending on the destination and itinerary.

Do I need any prior sailing experience to join a trip?
No prior sailing experience is necessary. We cater to all levels of experience, from beginners to experienced sailors. Our guides will provide any necessary training.

What should I bring on a sailing trip?
It is recommended to bring items such as sunscreen, a hat, sunglasses, comfortable clothing, swimwear, and a waterproof jacket. Don't forget any personal items you may need
Can I bring my own food and drinks on the trip?
Yes, you are welcome to bring your own food and drinks. However, we also provide light refreshments on board.

How can I book a sailing trip?
You can book our services through our website or by contacting our team via the contact form on our site or give us a call on +353 86 241 2855. We will be happy to assist you in selecting the right experience or course and guide you through the booking process.

What is your cancellation policy?
Cancellation made more than 30 days prior to the scheduled activity: Full refund.
Cancellation made between 15 and 30 days prior to the scheduled activity: 50% refund.
Cancellation made less than 15 days prior to the scheduled activity: No refund.
In case of bad weather or unforeseen circumstances, the company reserves the right to cancel or reschedule the activity. In such cases, participants will be offered the option to reschedule or receive a full refund.

Other activites
Inishbeg Sailing Trip

Discover West Cork's uninhabited islands and wild Atlantic coast in comfort and style on our flagship sailing boat, Inishbeg

Fastnet Rock Lighthouse

Sail in style from Baltimore Harbour, around Fastnet Rock Lighthouse, to South Harbour for lunch and a swim in turquoise waters.

€550

Discovery Wildlife Experience

Sailing around the uninhabited Islands of Roaringwater Bay in an environmentally responsible way and discovering what wildlife awaits for you.

€550
The most memorable experience
We sailed with John and had one of the most memorable experiences. John shared his local knowledge and expertise with us and showed how to operate a sailboat safely. We learnt about wind, weather and tides. The best part was seeing the wildlife in silence, we could hear the whales and dolphins breathing and the noise the wild birds made. It was truly a magical experience that we will never forget.
Fantastic Diving Experience
We have had many repeat visits to Baltimore Diving Centre. John goes above and beyond in making sure that our dives are safe and enjoyable. His local knowledge, expertise, and well-maintained boats and equipment all contribute to a fantastic diving experience. Highly recommended.
The Best diving in southwest Ireland
I have worked with John Kearney and the Baltimore Diving setup in both a professional and personal manner over many years and I have to say that John is one of the most knowledgeable and easygoing dive providers I have ever encountered. A fantastic setup with some of the best diving in southwest Ireland on his doorstep assuring a great diving experience whatever the weather allows. I cannot recommend him highly enough and we will certainly be using Baltimore Diving again in the future.