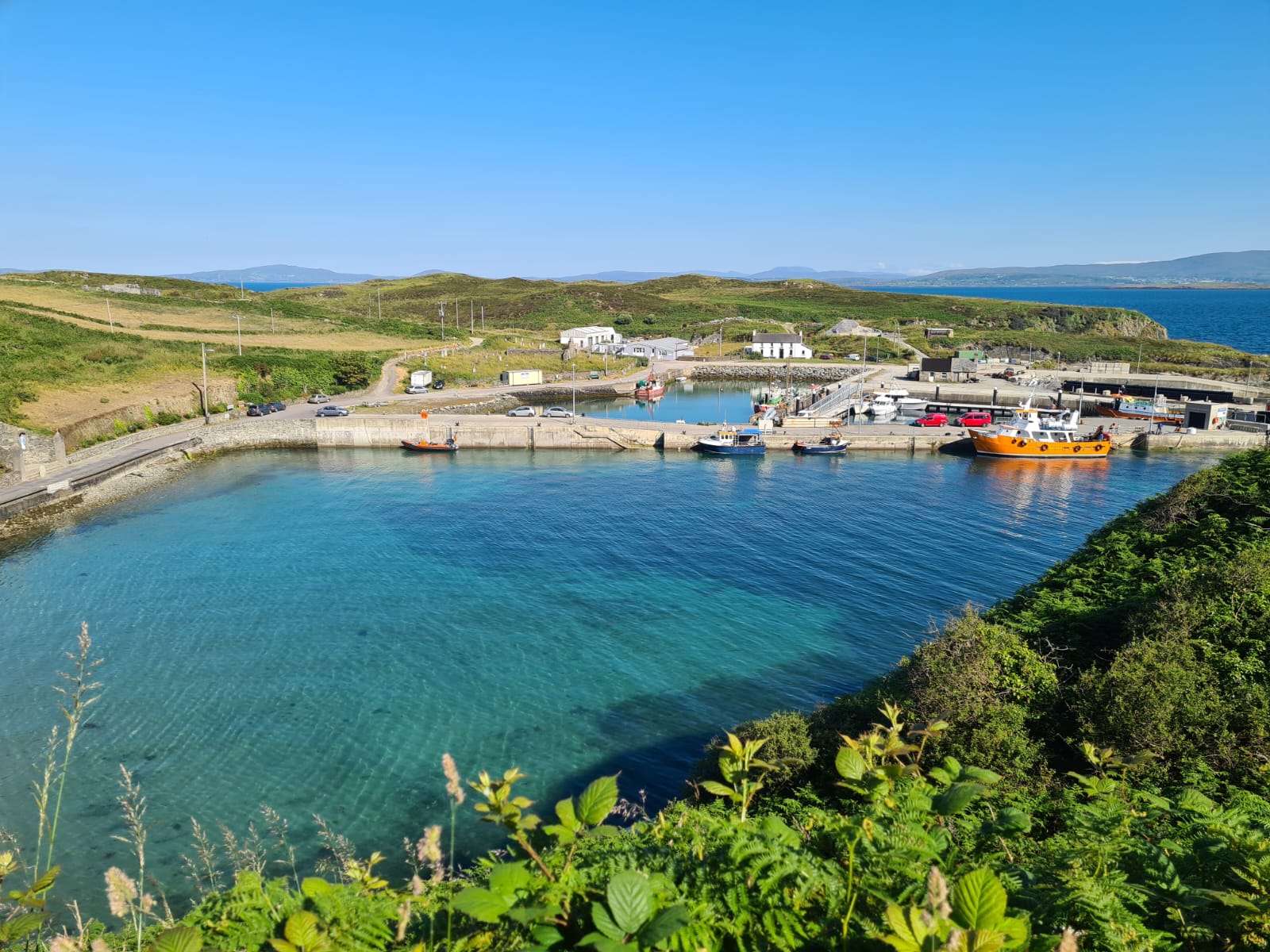 Plan your visit
Our Experiences
Dive into the depths of the ocean and explore stunning underwater ecosystems, or harness the power of the wind as you sail across the open sea.
If you're in search of majestic marine creatures, join us for a thrilling whale watching expedition. For nature enthusiasts, our ecotourism activities provide a unique opportunity to immerse yourself in the beauty of the natural world. And if you're looking to enhance your skills, we offer comprehensive training and courses for sailing, diving, and powerboats. Get ready to embark on unforgettable journeys and create memories that will last a lifetime with Baltimore Diving and Sailing!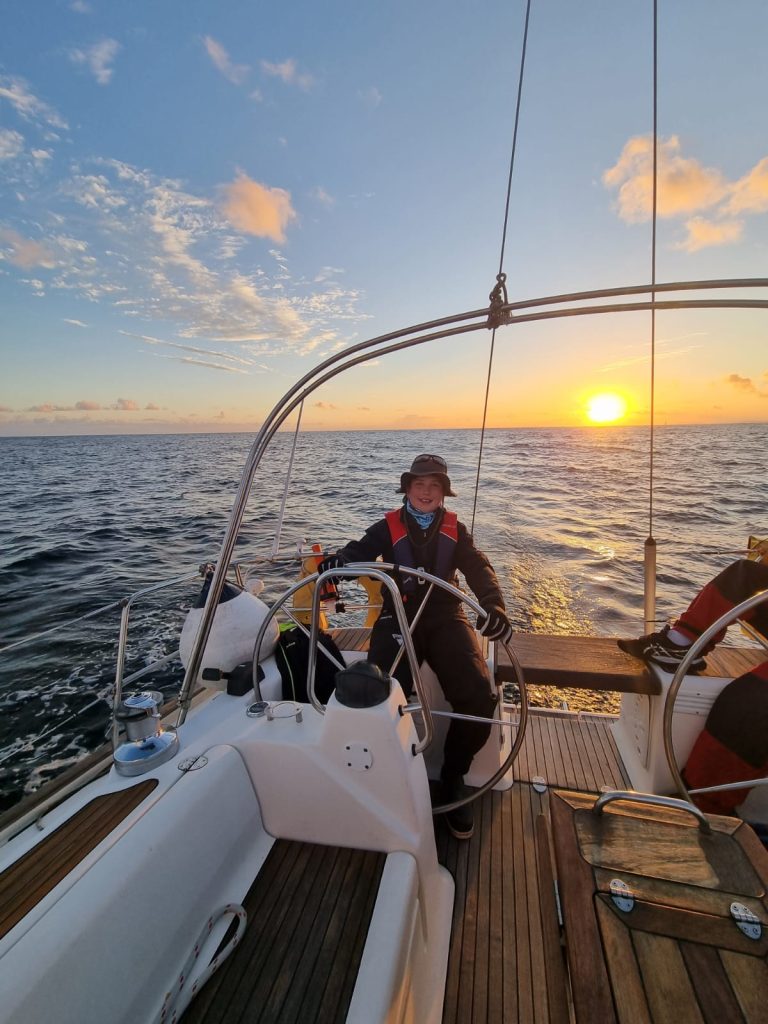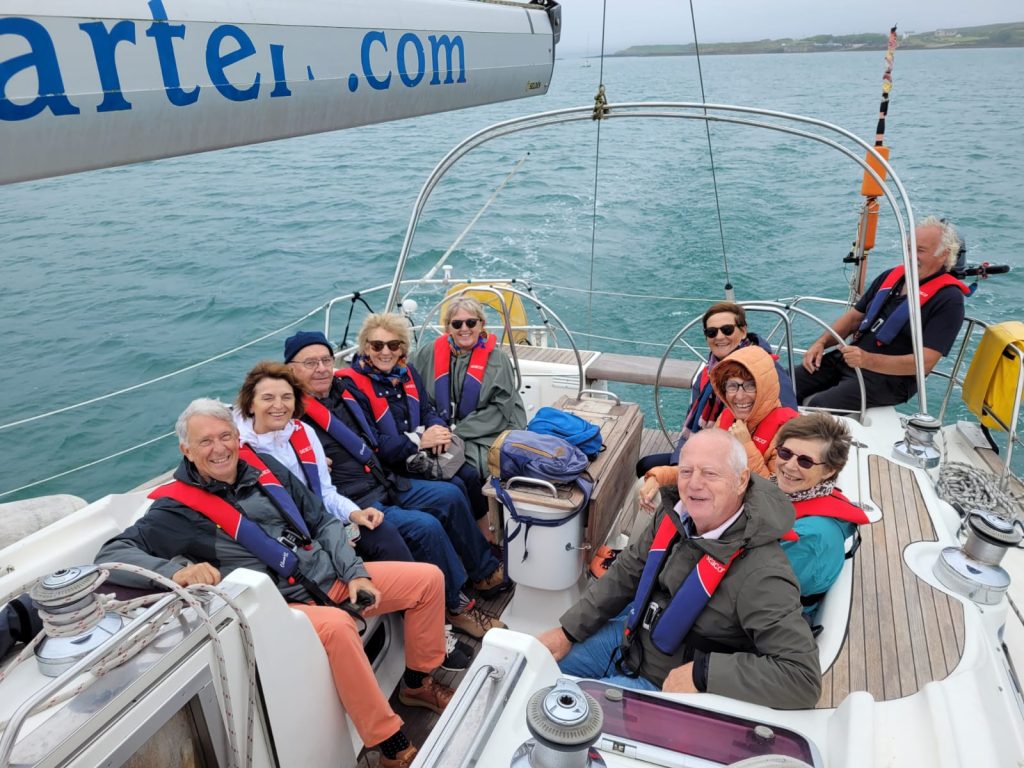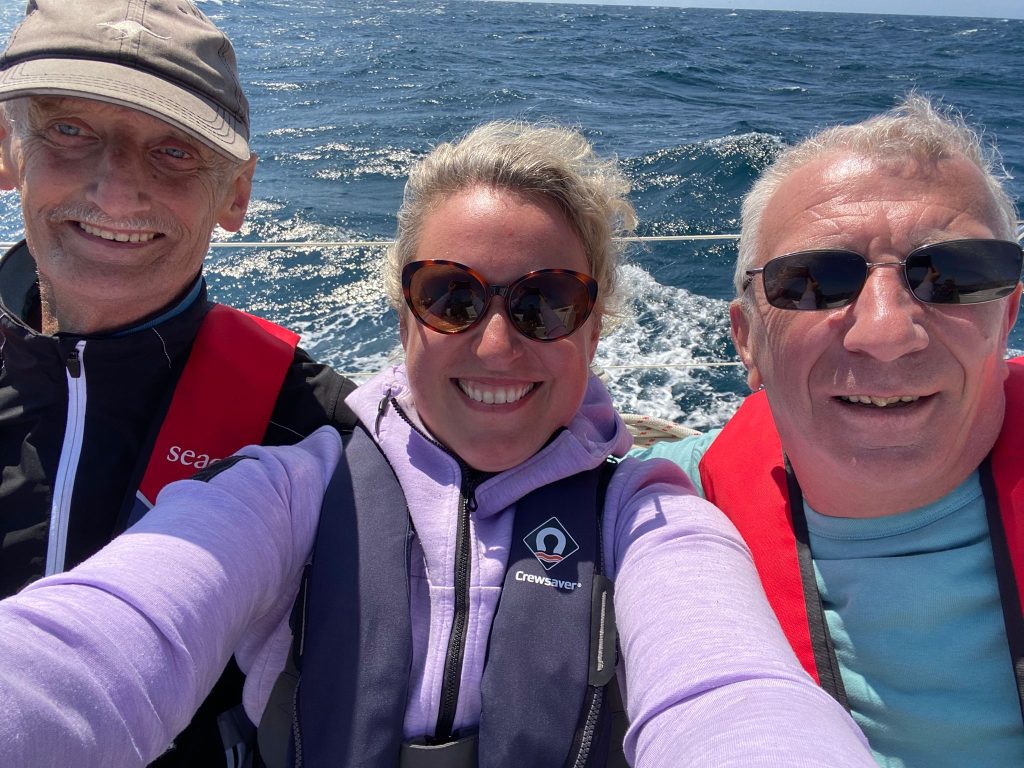 Group Visits
We welcome group bookings for sailing, diving, and our various training and courses.
If you are interested in booking for a group, please don't hesitate to get in touch with us. We specialise in organising a wide range of group activities, including stag and hen parties, staff outings, family and friends groups, memorials, educational trips, and much more. Contact us today to discuss your group's preferences and requirements.


How to Get Here
Baltimore is a picturesque coastal village nestled in County Cork, Ireland, overlooking the stunning waters of Roaring Water Bay in the southern western part of the country.
From Cork City – head southwest on the N71 road for approximately 90 kilometers (56 miles), following signs for Skibbereen. Once you reach Skibbereen, continue on the N71 for another 15 kilometres (9 miles).
From Killarney – take the N71 road for approximately 100 kilometers (62 miles) through scenic County Kerry and into County Cork. Continue on the N71 until you reach the picturesque coastal village of Baltimore.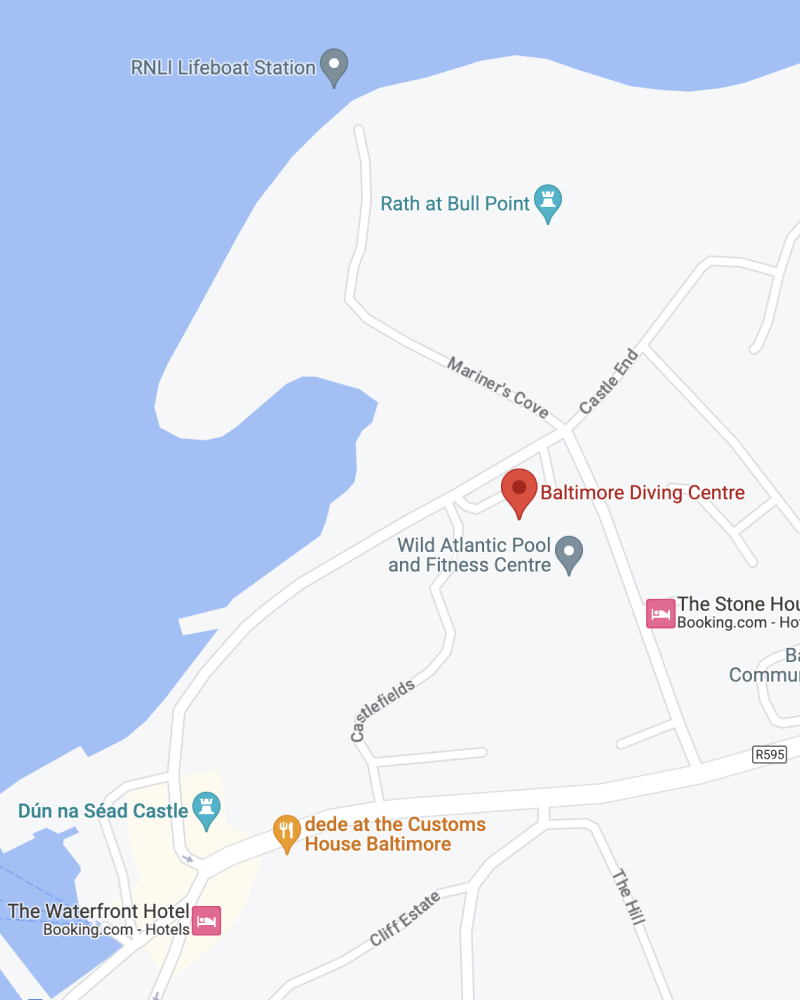 Frequently Asked Questions
What services does your company provide?
We provide diving experiences, sailing and trips, diving courses (PADI), sailing training, and powerboat courses.
What is included in the diving experiences?
Our diving experiences include all the necessary diving equipment, professional guidance from experienced instructors, and the opportunity to explore breathtaking underwater environments.
What kind of sailing trips do you offer?
We offer various sailing trips, ranging from short day trips to longer excursions. Our trips can take you to beautiful coastal destinations, islands, or even on multi-day sailing adventures.
What are the diving courses you offer?
We offer PADI diving courses, which are globally recognized and provide comprehensive training for divers of all levels. Our courses include beginner courses, advanced courses, and specialty courses for specific diving interests
Can you provide more information about your sailing training?
Our sailing training is designed to help individuals develop sailing skills and gain confidence on the water. We offer courses for beginners as well as advanced training for experienced sailors looking to enhance their skills and build up sea time.
What can I expect from your powerboat courses?
Our powerboat courses are designed to teach individuals how to safely operate powerboats. Whether you are a beginner or have some experience, our courses cover essential skills such as navigation, boat handling, and safety procedures.
Do I need any prior experience to participate in your diving courses or sailing training?
No prior experience is required for our diving courses or sailing training. We offer courses for beginners and advanced training for those with prior experience.
Do I need to bring my own equipment for diving or sailing?
For diving, we provide all the necessary diving equipment. However, if you have your own equipment, you are welcome to use it. For sailing, we provide the necessary safety equipment and boats.
What are the qualifications of your instructors?
Our instructors are highly trained and experienced professionals in their respective fields. They hold PADI and RYA certifications and have extensive knowledge to ensure a safe and enjoyable experience for our customers.
How can I book a diving experience, sailing trip, or a course?
You can book our services through our website or by contacting our team via the contact form on our site or give us a call on +353 86 241 2855. We will be happy to assist you in selecting the right experience or course and guide you through the booking process.
What is your cancellation policy?
– Cancellation made more than 30 days prior to the scheduled activity: Full refund.
– Cancellation made between 15 and 30 days prior to the scheduled activity: 50% refund.
– Cancellation made less than 15 days prior to the scheduled activity: No refund.
– In case of bad weather or unforeseen circumstances, the company reserves the right to cancel or reschedule the activity. In such cases, participants will be offered the option to reschedule or receive a full refund.
Take a Step Closer to Your Next Adventure
Experience the Wondrous Deep Sea with Us